A motorcycle is an ideal vehicle for those who like speed and drive. It is cheaper than a car, but it is convenient and easy to maintain. Unfortunately, it is difficult to get a really good bike on the territory of Ukraine.
America is considered a paradise for motorcyclists. Perfectly flat roads and long tracks of this country make it a real capital of motorists. At local auctions, you can find models at an adequate price. One of the services of the Star Trans Logistic company is the purchase and delivery of motorcycles from the USA.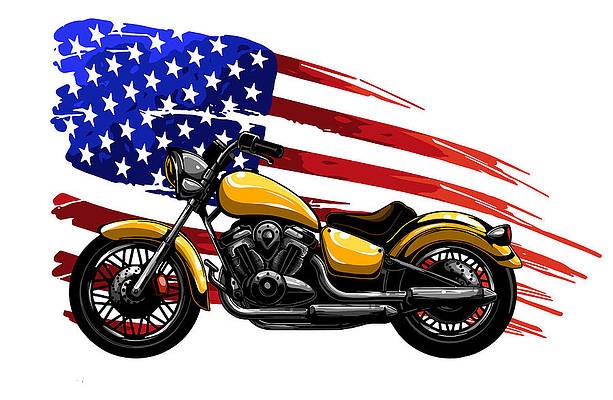 Why the delivery of motorcycles from the USA to Ukraine is an excellent solution
American vehicles are easier to buy at auctions. The most popular are Mannheim, Copart, Insurens. Used models from the owners are displayed on them. But there is no need to be intimidated - there are few openly unusable equipment. Finding a new car (with low mileage) is not difficult.
If you want to buy a motorcycle in perfect condition, you will have to shell out a large sum. It is better to choose options with minor damage: scratches, deformation from a fall. The cost will be lower, and the repair in Ukraine will be inexpensive.
The peculiarity of a motorcycle from the USA is that it wears out for a long time. America has good roads and good gasoline, so the suspension, fuel system and engine "live" for a long time. Thanks to this, you can safely buy bikes with high mileage - the quality will be satisfactory.
How much does a motorcycle cost in the USA? Prices there are much lower than Ukrainian ones. For example, a 2014 Honda will cost $ 900-1200. In Ukraine, a similar bike costs at least $ 7,000.
Which motorcycles from the USA are popular in 2021
According to reviews, buying a motorcycle from the USA is the right decision. The following brands are popular:
Harley-Davidson. This is a classic, the exhaust sound of which is unmistakable. Both new samples (no older than 5 years) and rare ones released 10-20 years ago are put up for auction;
Honda. The company produces a line of sports motorcycles that will appeal to speed lovers. In America, you can find rare models that are not sold in Ukraine;
Triumph. Famous British brand. Produces classic and touring models suitable even for beginners;
Kawasaki. Most of the lots are sports bikes with minor damage from drops and bumps. Repair of such models costs no more than $ 1000;
Yamaha. One of the most popular manufacturers in America. You can find classic and tourist options, cruisers.
Star Trans Logistic carries out the purchase and customs clearance of motorcycles from the USA. We work on a turnkey basis: we independently search for a bike, buy it out, transport it to the country and complete all documents at the border. We deliver transport to any city in Ukraine: Kiev, Odessa, Lvov, Kharkov, Dnipro. Call us or fill out the form on the website - we will call you back, tell you about the working conditions and calculate the cost of shipping a motorcycle from the USA.
Application for quick selection of a car
Contacts
65003, Ukraine, Odessa, st. Chernomorskogo kazachestva, 103