Purchase and delivery of special equipment from the USA to Ukraine.
The US car market has always been diverse, and this applies not only to passenger cars, but also to special equipment. The company "Star Trans Logistic" is engaged in the supply of heavy vehicles to the Ukrainian market, and helps customers wishing to purchase a car from America.
The demand for specialized vehicles remains stable in 2021. Special equipment can be used both by large companies providing services in the industrial, construction, or other similar areas, and by individuals for commercial purposes.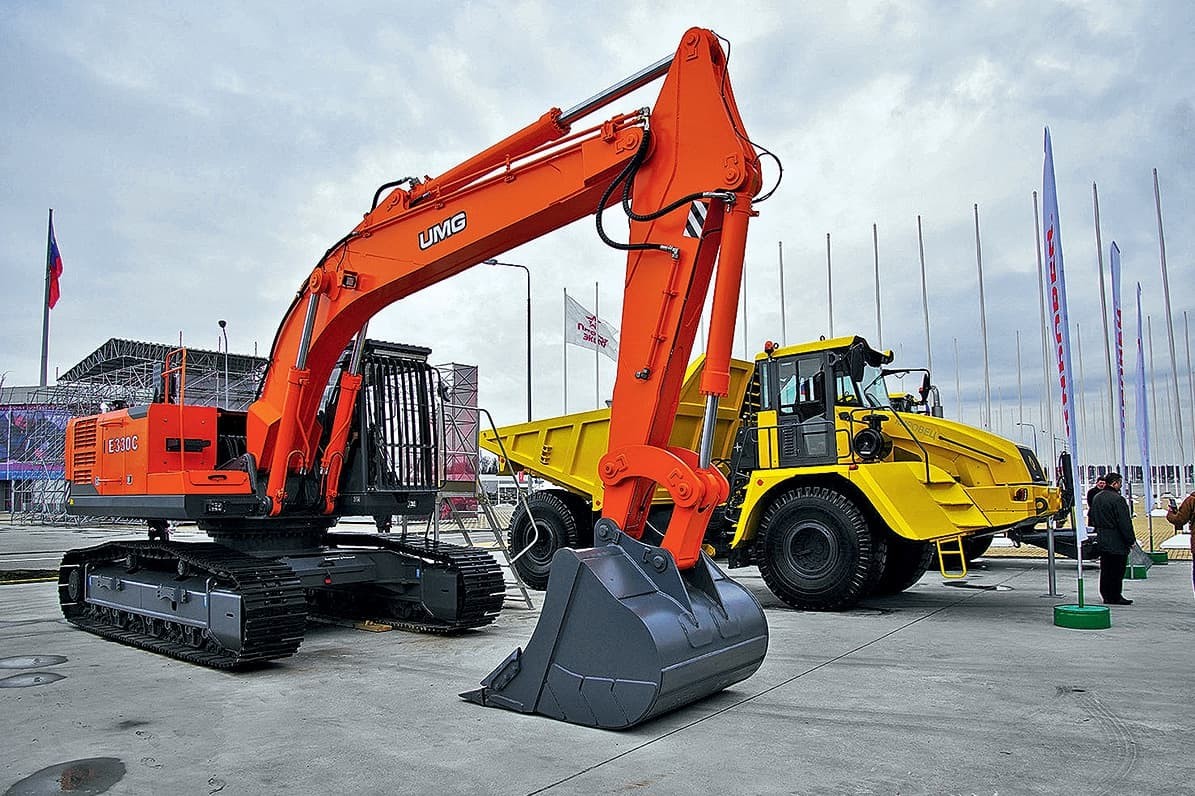 Technology from the USA
The American market offers cheaper copies, so consumers are increasingly turning to freight forwarding services.
The low cost of special equipment from the United States is explained by the peculiarity of American taxation and the formation of duties. Such lucrative offers and positive for the purchase and positive reviews attract foreign buyers.
And so that you do not have to overpay, Star Trans Logistic offers favorable conditions and assistance in buying a used car in the American market.

Types of delivered equipment

We deliver the following types of equipment:
trucks;
excavators;
asphalt pavers;
manipulators;
loaders;
rollers, etc.
You can order special equipment from the USA for any area:
construction;
production;
Agriculture;
transportation;
Men at work;
maintenance of warehouses.
It is possible to deliver special equipment from the USA to Ukraine on individual terms by contacting us by phone or e-mail. Our employees will provide a catalog of the available equipment, tell you how much transportation costs, and select the best route.

Terms of cooperation
We provide full support in the process of drawing up a sales contract, as well as delivery of goods for those who want to buy special equipment from the United States. The price for the specimen of interest, as well as the calculation of the cost of the drive, is provided upon request.
Prices are formed on an individual basis and depend on several parameters: the point of dispatch and delivery, the type of equipment, additional services (customs clearance, selection of equipment, paperwork, certification, registration, etc.).
Special equipment from the USA to Ukraine is delivered directly by sea and then delivered to a specific destination to the customer. Buyers from all over the country turn to us: Kiev, Odessa, Kharkov, Lvov, Dnipro and other cities of Ukraine.
Application for quick selection of a car
Contacts
65003, Ukraine, Odessa, st. Chernomorskogo kazachestva, 103