TOP 10 cars from the USA up to $ 10,000
Cars from the USA up to $ 10,000 are considered budget cars. However, they meet all the requirements, are equipped with the necessary equipment, they look very beautiful, the documentation is in order.
Our company selects and delivers most often cars of this cost. Economical appliances from America at a price much cheaper than those bought in the cabin.
We offer you a list of the best cars from America up to 10 thousand, which can be ordered from us with delivery and customs clearance. We have compiled a rating of the most popular cars that our customers are looking for.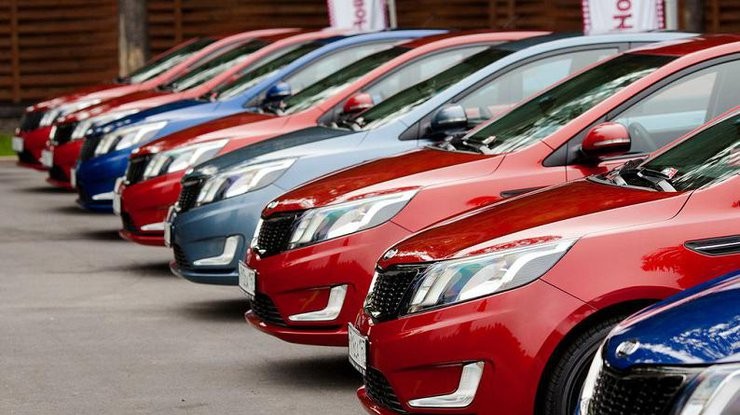 TOP-10 cars from the USA from the company Star Trans Logistic
We offer a list compiled by our experts at the beginning of 2020, which will show which cars can be driven from the USA to Ukraine for $ 10,000. These foreign cars are especially popular among motorists. They are distinguished by build quality and will last for more than a dozen years.
Hyundai Elantra
Appeared in 2010. Equipped with electronics, engine up to 2 liters. C + class. Hyundai Elantra from the USA has a pleasant and stylish design based on simple forms, comfortable interior, expensive equipment and is a bright representative of golf-class cars. She is devoid of frills. To buy a Hyundai Elantra from America and to clear it in Ukraine is worth those who value quality and comfort. The easiest way to buy a car is at auction.
Toyota Corolla
Sedan, thanks to the eco-mode in the city, consumes up to 8 liters. The first cars of this line appeared on the Japanese market back in 1966. Within a year, residents of all US states could buy Toyota Corolla. From the USA, the car went to other countries - for this it was possible to purchase it at auction. Since then, 9 generations have changed, and today, applications for customs clearance of a Toyota Corolla car from America are received by transport companies constantly.
Mitsubishi outlander
The crossover is medium in size. Built on an ASX concept car platform. It is represented by several generations that differ in design and interior equipment. Initially, the model was called Airtrek, which translates as "free, like a bird." Mitsubishi Outlander USA has an in-line 4-cylinder engine with a DOHC system, a six-speed transmission, variator cooling and heated windows in the wiper area. Mitsubishi Outlander from the United States can be bought and cleared at auction.
Jeep compass
Cozy, with high clearance. The seat upholstery can be leather or fabric with an antistatic effect, all details have clear edges, like the exterior. The steering wheel is adjustable in height. Large luggage compartment. Jeep Compass - a crossover that has its own charm. It has a 4-cylinder engine, a 9-speed gearbox and an Active Drive all-wheel drive system. Buying a Jeep Compass at auction is a great idea for lovers of comfort and comfortable trips, both on the road and in the city. As a rule, customs clearance upon delivery to Ukraine is quick.
Vw passat
At the car market in 1973. The latest updated models are 7 and 8. The look has completely changed, the design is the most modern, technological equipment. Finishing has become more expensive. Equipped with turbo engines. There is a 2.0 TDI diesel. Volkswagen Passat has good technical characteristics: 300 hp engine and 3.6 liters, as well as a comfortable interior with expensive finishing materials. Despite the fact that according to the European classification Volkswagen Passat belongs to the class D, there is no doubt that the line has long outgrown it. Prices for models depend on the year of manufacture and the condition of the car.
Calculation of customs payments
Volkswagen Jetta
With a good suspension, comfortable interior. Streamlined design and spacious boot. Consumes a minimum of fuel. Volkswagen Jetta from the USA - a sedan that combines the elegance and features of a sports car. Thanks to its soft suspension and Hill Hold, it is easy to drive. A nice bonus is the low cost of service. Get a Volkswagen Jetta for those who love quality but don't want to overpay.
Mini cooper
Appeared in the 50s of the 20th century. You can choose an option up to 6 years with front-wheel drive, gearbox in mechanics or automatic. It consumes fuel efficiently. Mini Cooper is a popular sports car on the market with several models. This is a coupe, a convertible with two doors, a hatchback. The latest generation of Mini Coopers, which was born in 2013, has an engine for 136-231 hp. and an increased boot volume (211 liters). Car prices remain affordable for any population.
Ford fiesta
It has been produced since 1976. In 2016, the manufacturer introduced the new hatchback. You can also find offers of earlier production in hatchback, sedan or van bodies. Consumption per 100 km no more than 8 liters in urban mode. There is an on-board computer, an auto-braking system. The latest generation Ford Fiesta entered the market in 2017. The models of this line are endowed with distinctive features in the design: narrow headlights, a high middle line of the body. Judging by the reviews, the Ford Fiesta from America is an elegant coupe with a low cost. Among the technical characteristics, a three-cylinder engine for 100, 125 or 140 hp can be distinguished, as well as voice control.
Honda civic
In 2011, the 9th generation was introduced. In the basic version there is a 1.8 liter V engine, a sports car with the Si prefix with a powerful engine. Not subject to corrosion. Honda Civic USA is a car of class C. External features (smooth lines of the body, elongation) once again emphasize that the car can reach high speed - up to 200 km / h. The body is made of durable steel. The best way to become the owner of the model is to buy a Honda Civic at auction and to clear it.
Volkswagen New Beetle
A car with front-wheel drive in a retro style with a hatchback and convertible. The Beetle comes with a 1.4–3.2 liter petrol engine or a 1.9 liter turbodiesel. He was able to become the hallmark of the brand and a real icon in the world of automotive industry. In the line you can find open options with a fabric roof. Specifications Volkswagen New Beetle good, despite the affordable prices. Since 2016, it has not been on the Ukrainian market, so you can buy Volkswagen New Beetle only abroad.
American standards are higher than Ukrainian, so the vehicle will be of high quality and will last for many years without interruption. Americans ride on one unit for no more than 7 years on smooth roads, refuel clean fuel. Therefore, we drive vehicles in perfect condition on a contractual basis. How much does the service cost - our managers will calculate. You can also buy a car at an auction with minor damage, while in full mincemeat, with minimal mileage and excellent performance.
Contacts
65003, Ukraine, Odessa, st. Chernomorskogo kazachestva, 103