Delivery of Tesla cars from the USA
Electricity is one of the most inexpensive sources of energy. By purchasing an electric car, you will significantly save on fuel and also protect the environment from the harmful effects of exhaust gases.
How much does an electric car from America cost? On the website of the company "StarTransLogistic" you can order the calculation of the cost of the fit of the model you like. As soon as the estimate is ready, our managers will definitely contact you.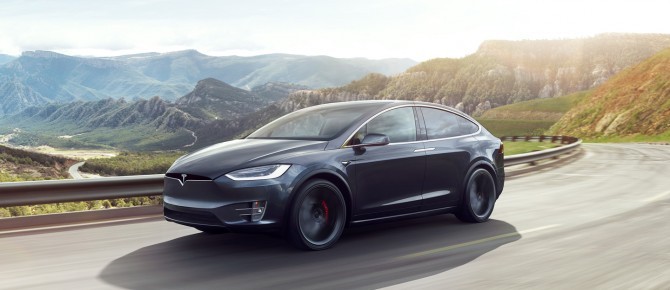 Electric cars are the cars of the future. Tesla benefits

To buy a Tesla from the USA is the best solution if you have opted for an electric car. The manufacturer has been producing quality battery-powered vehicles for over 15 years. Tesla from the USA has the following advantages:
profitability - the price for refueling an electric car is, on average, five times lower than for gasoline or diesel analogues;
noiselessness - "Tesla" will give odds on the level of sound insulation to any premium foreign car;
speed - up to 100 km / h standard "Tesla", model 3 from the United States is capable of accelerating in 3.5 seconds;
instant braking - achieved by a built-in electromagnet;
a huge network of power plants - there are over 2000 charging points for electric cars on the territory of Ukraine, and their number is constantly increasing. In the near future, the owner of Tesla will be able to charge a car at any parking lot;
cheap service - if you buy a Tesla from the USA, you can forget about changing the oil, filters, oil seals and spark plugs;
ergonomics - the absence of exhaust emissions has a positive effect not only on the environment, but also on the health of car owners.
Ukraine cares about the environment, therefore it is relatively inexpensive to bring electric cars from abroad through the company "StarTransLogistic" LLC. In 2020, to encourage motorists to use "green" cars, the state duty and VAT on customs clearance of electric vehicles were canceled.
Delivery of cars "Tesla"

LLC "StarTransLogistic" guarantees favorable terms of delivery of "Tesla" from the USA to Ukraine. We work in Odessa, Kharkov, Dnipro, Lvov, Kiev and other cities of the country. You don't have to think about how to bring Tesla from the USA - our company offers a range of services for the delivery of electric cars and their "turnkey" customs clearance:
preparation of documents for customs authorities;
transportation of used Tesla from the USA;
registration of an insurance policy;
customs clearance;
payment of excise duty (1 euro per 1 kWh);
obtaining a quality certificate;
registration of an electric car.
Application for quick selection of a car
Contacts
65003, Ukraine, Odessa, st. Chernomorskogo kazachestva, 103